Work has begun on Phase 2 of the Central Park Master Plan. Work consists mostly of grading and dirt work. Other permanent improvements in Phase 2 could be added as public funds and private donations become available. Below you will find the grading plans currently being performed by Soukup Construction; and the most recent Central Park Master Plan.
In addition to the work performed by a general contractor in the exhibits below; City Staff is working with the Harrisburg baseball association to install 4 new tee-ball fields. Including the loss of 2 of the existing tee-ball fields we will 6 tee-ball fields in the Summer of 2022. 
Phase 1 of the Central Park Master Plan was the completion of Lake Ole and parking lot north of Liberty Elementary. Lake Ole isn't just park amenity, it is the engineered drainage pond for the entire current and future Central Park area. Its completion was requirement to make any further improvements to Central Park.  
Complete Phase 2 Grading Plan for Central Park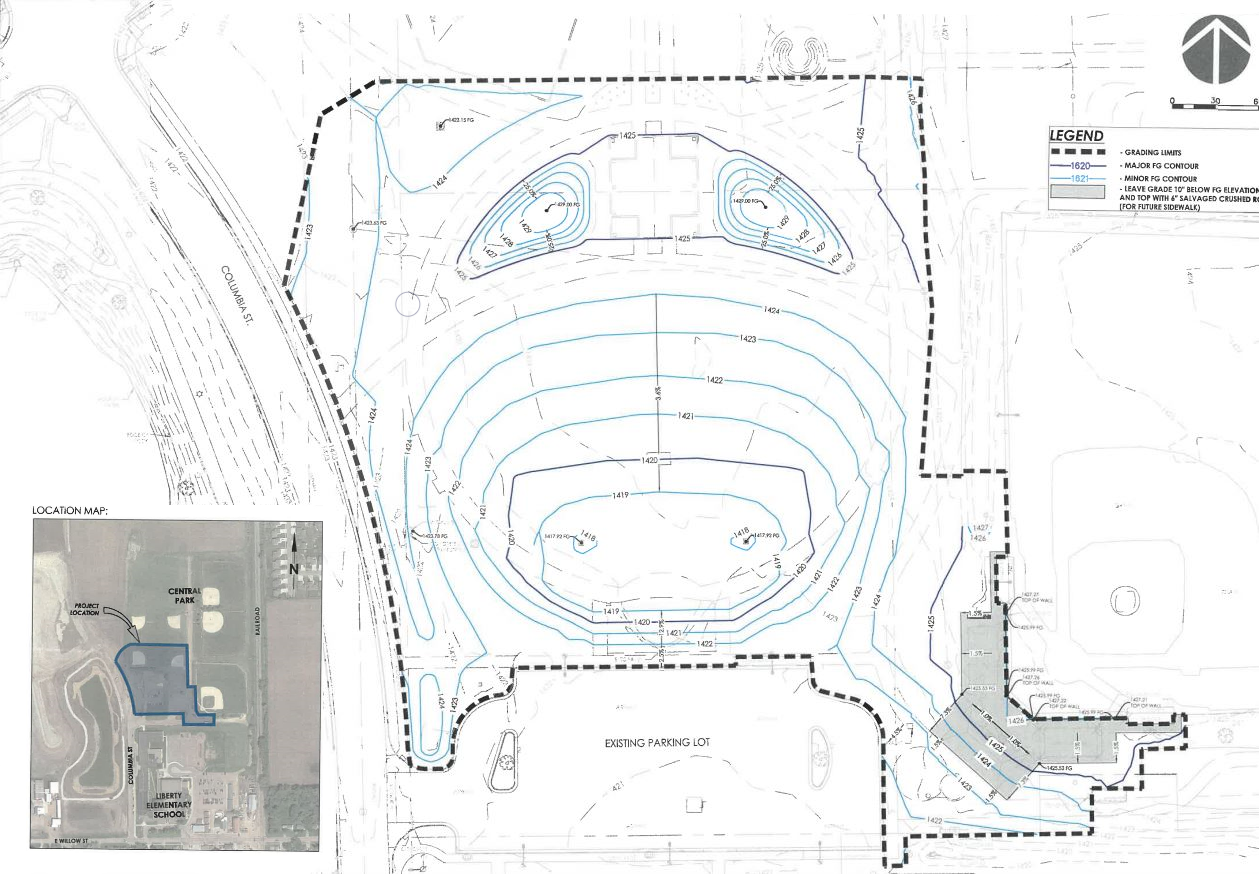 Central Park Master Plan adopted 2021