The Public Works Department is located at 801 Prairie Street in the City of Harrisburg (approximately six blocks South of the City Hall Office building). 
As one of the original departments for the City of Harrisburg the Public Works Department handles the maintenance of the City's infrastructure, this includes:
Water
Sewer
Streets
Parks
City-owned property 
The Public Works Superintendent is Toby Huizenga.
Contact information for the Public Works Department:
Toby Huizenga, Public Works Director Phone (Office): 605.767.0075, Email: Toby.Huizenga@HarrisburgSD.gov
Dustin Preheim, Asst. Public Works Director Phone (Office): 605.767.0075, Email: Dustin.Preheim@HarrisburgSD.gov
Jason Thurston, Phone (Office): 605.767.0075, Email: Jason.Thurston@HarrisburgSD.gov
Chris Kullander, Phone (Office): 605.767.0075, Email: Chris.Kullander@HarrisburgSD.gov 
David Rennich, Phone (Office): 605.767.0075, Email: David.Rennich@HarrisburgSD.gov 
Part-time public works employee: Gene Hammerstrom, Phone (Office): 605.767.0075, Email: Gene.Hammerstrom@HarrisburgSD.gov
Part-time public works employee: Larry Plucker, Phone (Office): 605.767.0075
The Public Works Department currently operates and maintains
   36 miles of water mains
   31 miles of sanitary sewer
   6 miles of storm sewer
   22 miles of streets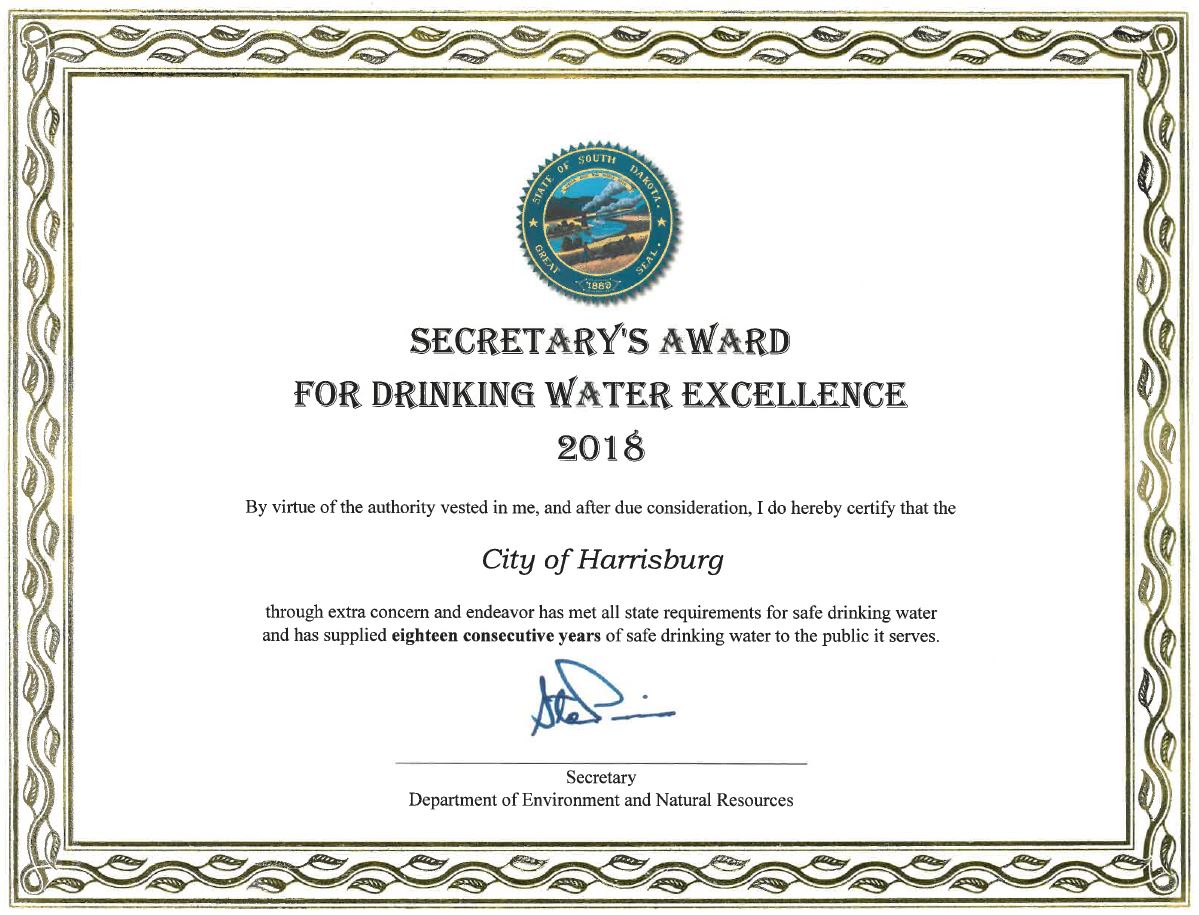 Sump Pumps
 
It is against regulations to run your sump pump hose into the City's sanitary sewer system (inside your home).  Sump pump hoses should be draining away from your home and should not create a public nuisance or nuisance for your neighbor.  The city conducts random inspections to insure that this policy is enforced.
West Nile Protection
FIGHT THE BITE! 

The city will be spraying for mosquitos this year.  Please take all necessary precautions to protect yourself and your family from West Nile.  For more information, please visit: www.state.sd.us/doh/westnile
SNOW ALERT INFORMATION
A Snow Alert will be declared when there is a chance of 2" or greater accumulation of snow or blowing snow, NO parking allowed on any city streets during the duration of the snow alert.
Wastewater Operations Update - Spring 2019
We are currently sending wastewater to the Sioux Falls Treatment Facility. However, Sioux Falls has restricted us from sending raw untreated wastewater during daytime hours at this time due to hydraulic overloading of their treatment system due to the spring wet weather. The surface aerators have been installed in cell 1 again to increase oxygen in the water and we are recirculating water between the ponds in an effort to create mixing to boost treatment. We are also for the first time in several years adding treatment chemicals as a trial to determine if this is cost effective in combating odors.