The Public Works Department is located at 801 Prairie Street in the City of Harrisburg (approximately six blocks South of the City Hall Office building). 
As one of the original departments for the City of Harrisburg the Public Works Department handles the maintenance of the City's infrastructure, this includes:
Water
Sewer
Stormwater
Streets
Parks
City-owned property 
The Public Works Superintendent is Toby Huizenga.
Contact information for the Public Works Department:
Toby Huizenga, Public Works Director Phone (Office): 605.767.0075, Email: Toby.Huizenga@HarrisburgSD.gov
Dustin Preheim, Asst. Public Works Director Phone (Office): 605.767.0075, Email: Dustin.Preheim@HarrisburgSD.gov
Jason Thurston, Parks Supervisor Phone (Office): 605.767.0075, Email: Jason.Thurston@HarrisburgSD.gov
Chris Kullander, Phone (Office): 605.767.0075, Email: Chris.Kullander@HarrisburgSD.gov 
David Rennich, Phone (Office): 605.767.0075, Email: David.Rennich@HarrisburgSD.gov 
Part-time public works employee: Gene Hammerstrom, Phone (Office): 605.767.0075, Email: Gene.Hammerstrom@HarrisburgSD.gov
Part-time public works employee: Larry Plucker, Phone (Office): 605.767.0075
The Public Works Department currently operates and maintains
   36 miles of water mains
   31 miles of sanitary sewer
   6 miles of storm sewer
   22 miles of streets
This will not be mailed but copies are available at city hall.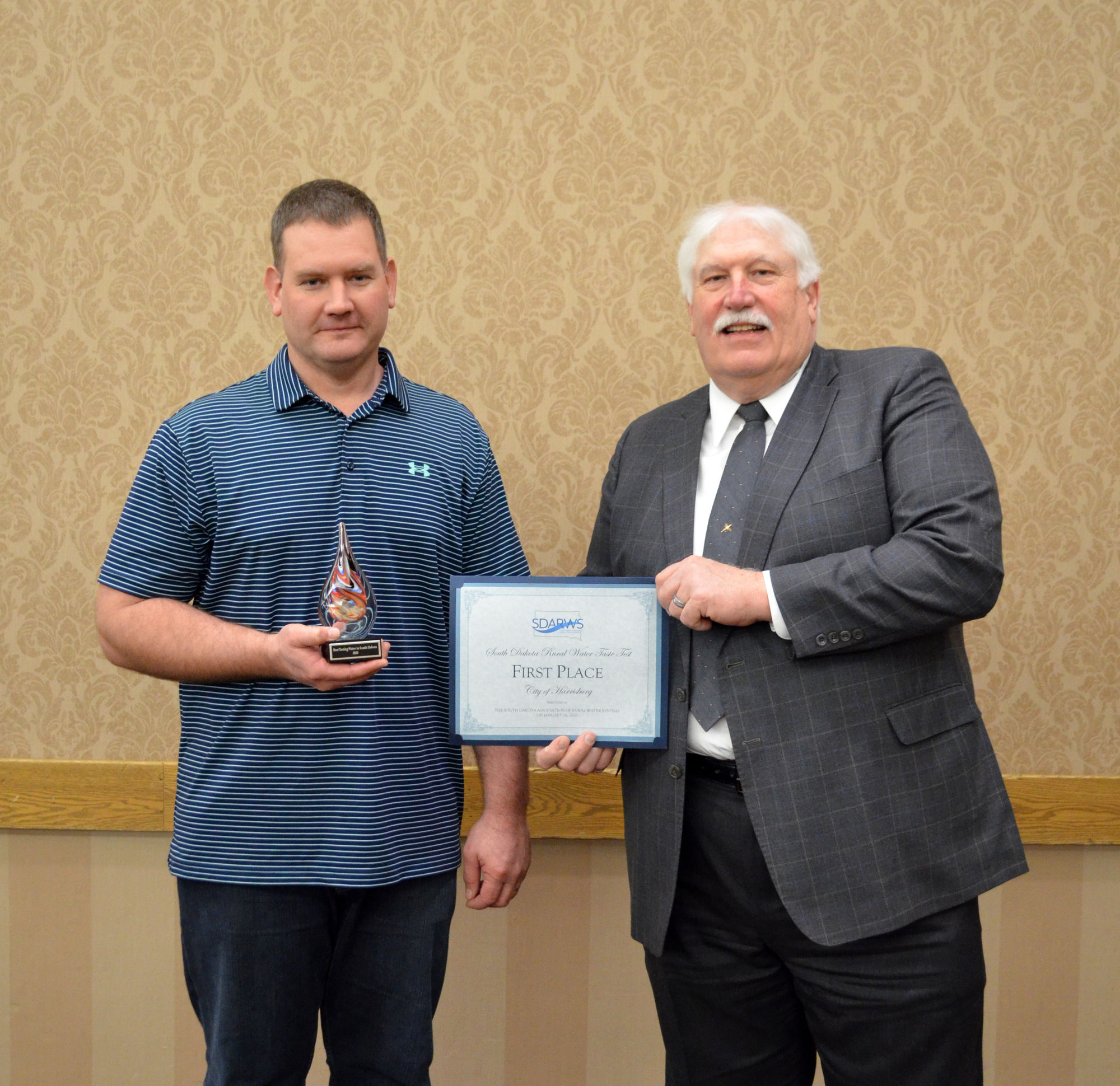 Wastewater Lagoon Spring Turn-over
In the spring, the air temperature begins to warm the water in the lagoons. The warmer water on top of the lagoons will eventually mix with the cooler water on the bottom (water is most dense at 39 degrees F), and as these layers mix, the solids that had settled over the winter months are resuspended, which can produce odors. Also, in the spring time the warmer environment allows the bacteria to increase in activity, and as the bacteria breakdown the stored organic wastes, odors are released. Layers of the lagoons are changing from anaerobic conditions (no oxygen) to aerobic conditions (with oxygen). This said to be "spring turn-over."
Sump Pumps
 
It is against regulations to run your sump pump hose into the City's sanitary sewer system (inside your home).  Sump pump hoses should be draining away from your home and should not create a public nuisance or nuisance for your neighbor.  The city conducts random inspections to insure that this policy is enforced.
West Nile Protection
FIGHT THE BITE! 

The city will be spraying for mosquitos this year.  Please take all necessary precautions to protect yourself and your family from West Nile.  For more information, please visit: www.state.sd.us/doh/westnile
SNOW ALERT INFORMATION
A Snow Alert will be declared when there is a chance of 2" or greater accumulation of snow or blowing snow, NO parking allowed on any city streets during the duration of the snow alert.
Sanitary Sewer Televising Plan