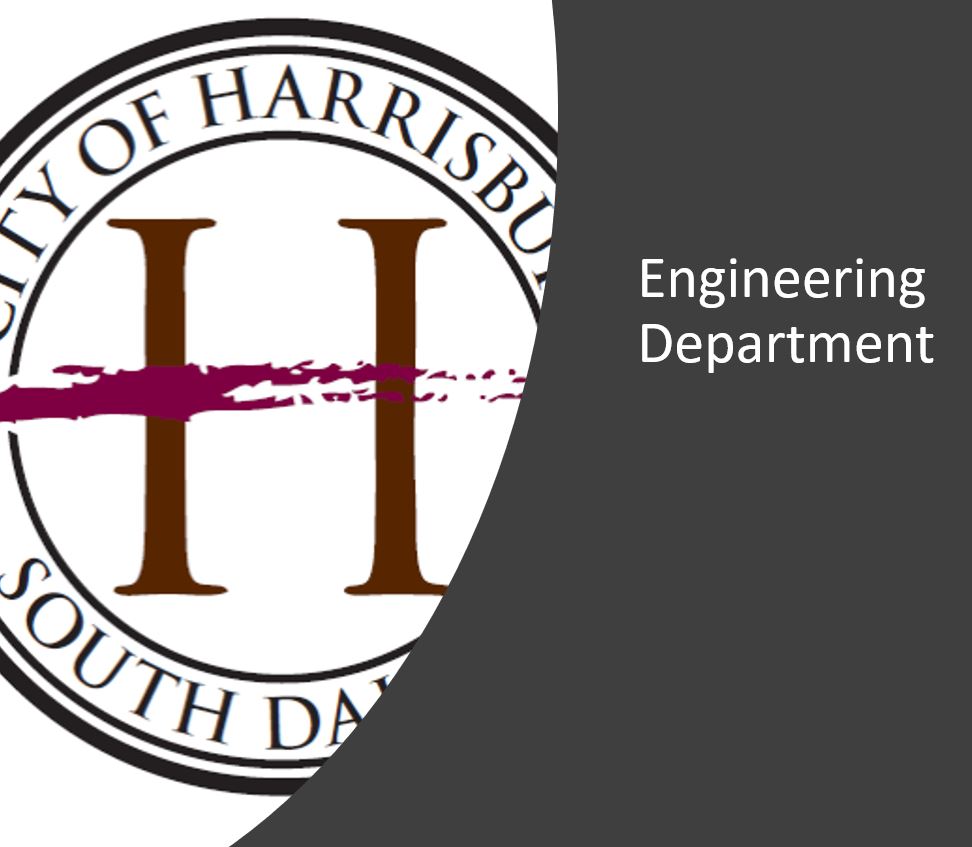 City Engineer: Joe Stonesifer, PE, CFM
       Phone:   605.498.4949 
       Email:    Joe.Stonesifer@HarrisburgSD.gov 
   Engineering Department Duties 
Inspects public infrastructure and identifies improvement projects.
Facilitates the prioritization of projects and develops the Capital Improvement Plan.
Manages public infrastructure projects and studies.
Coordinates infrastructure maintenance and repairs with the Public Works Department.
Provides technical engineering assistance to the Public Works Department & Planning Department.
Reviews subdivision and site plans, plats, and permits.
Maintains the City's Engineering Design Standards and Standard Specifications.
Please contact Joe with any engineering related questions.