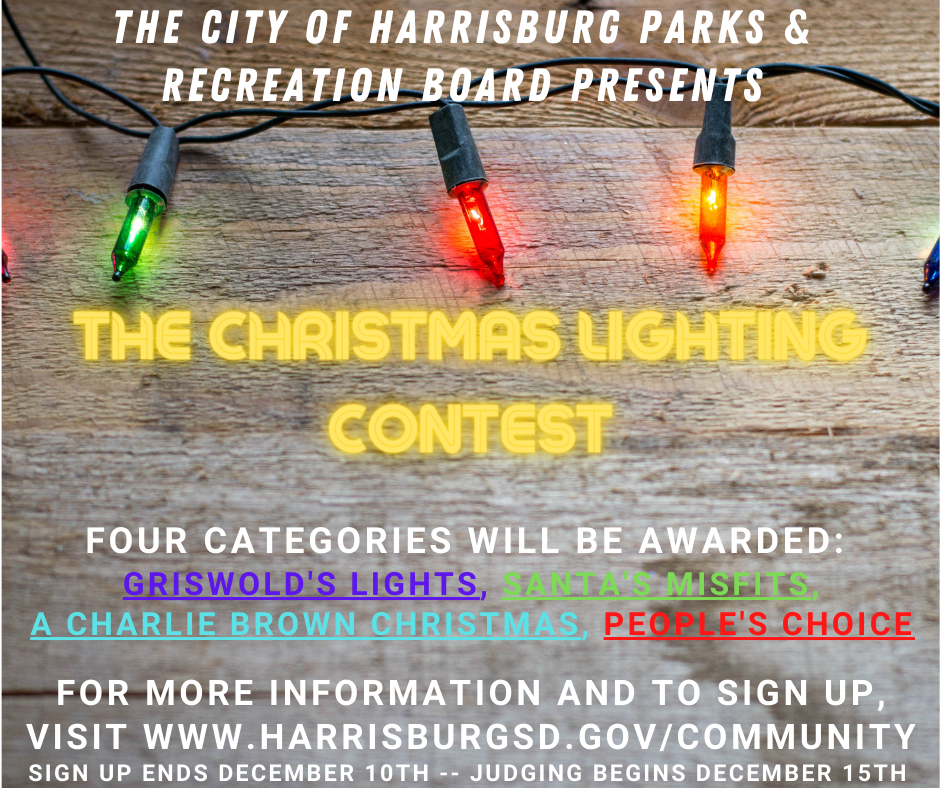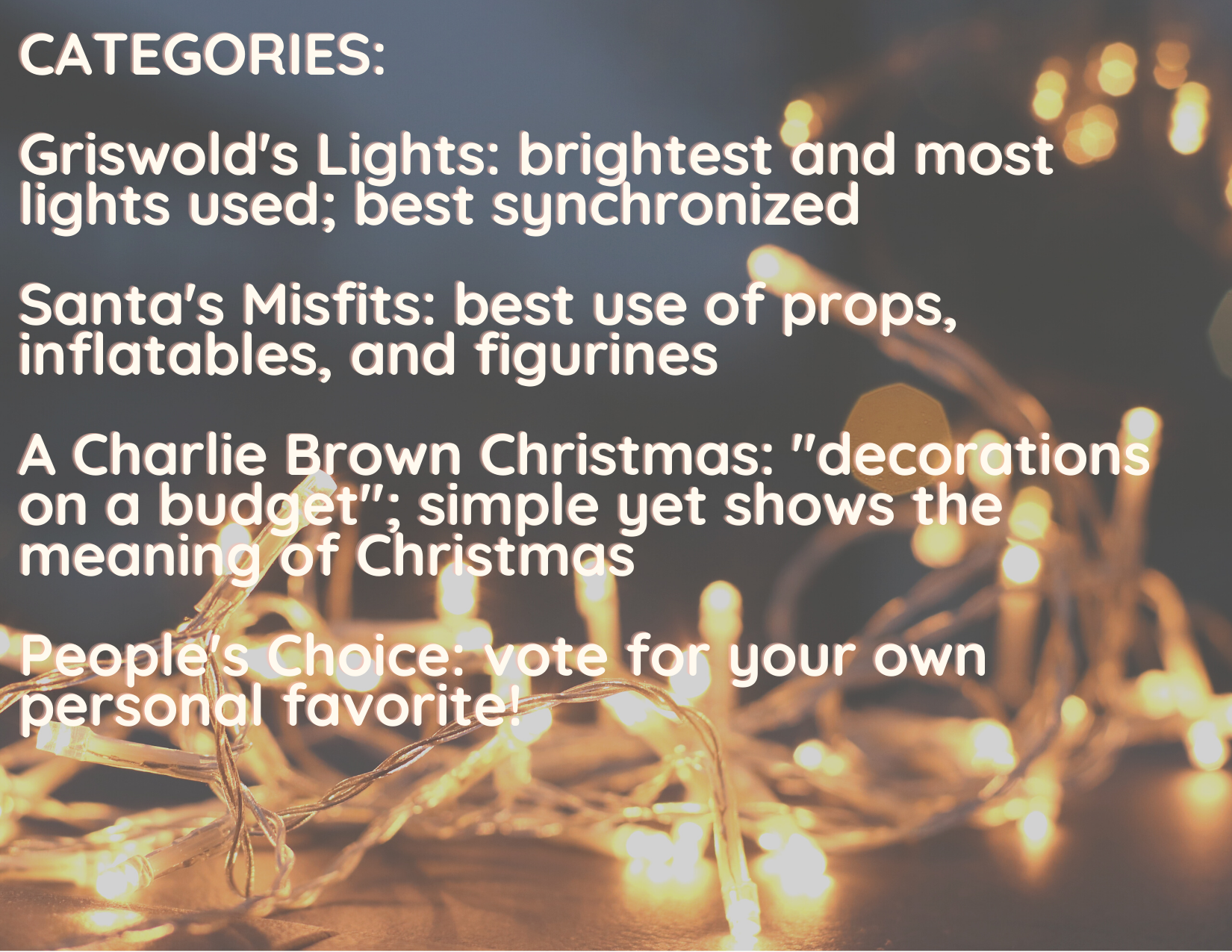 SIGN UP FORM
Christmas light contests are a festive way to demonstrate your community pride and light up the holiday season. It's also a great project for the whole family. So pull out your Santas, sleds, reindeer, wreaths, and lights and spread the holiday cheer through your neighborhood.
Rules:
No fee for entry into the contest.
Nominations must be homes within the boundaries of Harrisburg city limits.
Only decorations visible from the roadway will be subject to judging.
Winners will be contacted before the official public announcement at a meeting of the City Council.
Nominations:
Nominations will be accepted until 3:00 pm Friday, December 10.
Submit your nomination using the form above. 
Judging:
You may submit your selection for "People's Choice" beginning Saturday, December 11. Judging by the Harrisburg Advisory Parks & Recreation Board for the remaining 3 categories will take place on Wednesday, December 15. It is suggested that lights be kept on from 6pm to 10pm on judging nights. All judging will be completed no later than 10:00 pm on December 15. 

Participants should ensure that all lights, animations and decorations are in place and activated for the judging period.

Winners will be announced on Tuesday, December 21.