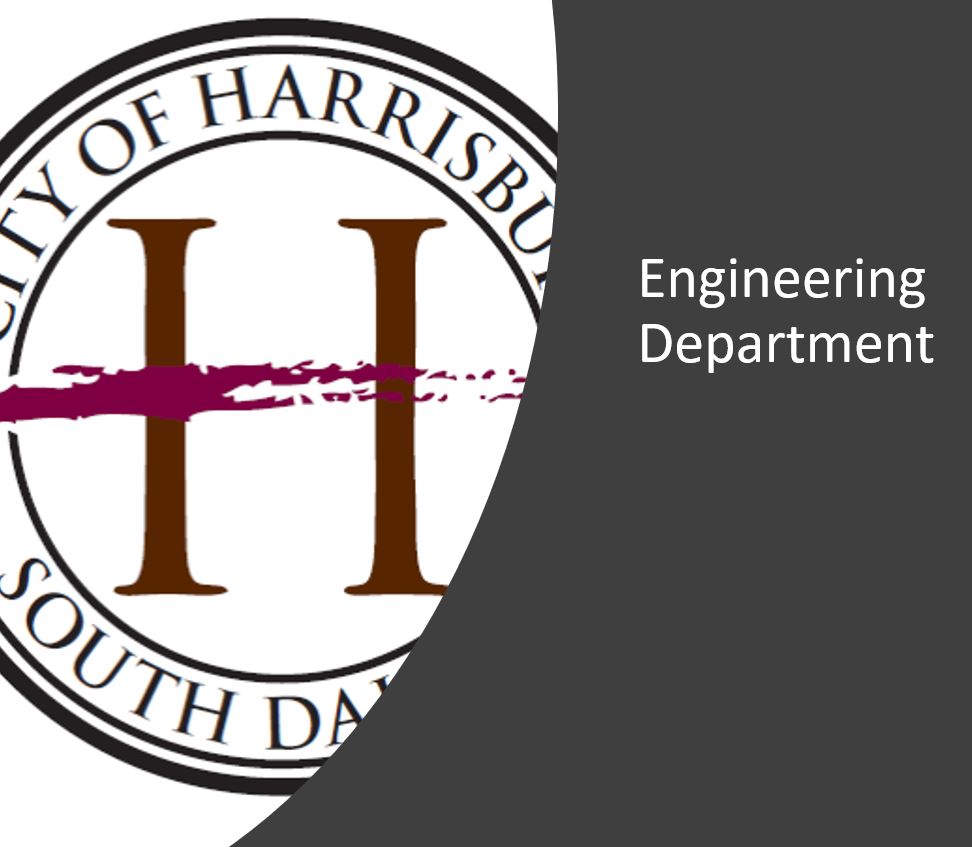 Engineering Services are provided by Stockwell Engineers
Phone: 605.338.6668
    Engineering Department Duties 
Manages public assets databases and the GIS program.
Inspects existing public infrastructure and identifies improvement projects.
Facilitates the prioritization of projects and develops the Capital Improvement Plan.
Manages public infrastructure projects and studies.
Develops, designs, and manages in-house projects.
Assists with infrastructure maintenance and repairs by the Public Works Department.
Provides technical engineering assistance to other City departments.
Reviews subdivision and site plans, plats, and permits.
Inspects new construction public infrastructure.
Maintains the City's Engineering Design Standards and related regulations.
Please contact Stockwell Engineers with any engineering related questions.