The Harrisburg City Council consists of the Mayor elected at large, who shall hold office for four years, and four aldermen, two elected from each ward, who shall hold office for three years.
The aldermanic form of government has as its chief executive officer a mayor who presides at all meetings but cannot vote except in the case of tie votes.  The mayor is elected at large for a term of four years and is responsible for enforcing all the laws and ordinances of the municipality.  The mayor can make recommendations to the common council and has the power to veto any ordinance or resolution or one or more items of appropriation ordinances or resolutions.  The veto, with written objections, must be filed with the finance officer within ten days after final passage.
Previous and Current Mayors of the City of Harrisburg:

June 2020 - Present - Derick Wenck
May 2012 - June 2020 - Julie Burke-Van Luvanee
May 2005 - May 2012 - Reed Ramstad
May 1999 - May 2005 - James Aalbers
May 1998 - May 1999 - Charles Wheeler
May 1996 - May 1998 - Gary Lane
May 1990 - May 1996 - Scott DeGeest
May 1986 - May 1990 - Brent VanHolland 
Nov. 1983 - May 1986 - Armond Sailer
May 1982 - Oct. 1983 - Dennis Vickerman
Prior to May 1982 The City of Harrisburg was run by Town Board.
Mayor Wenck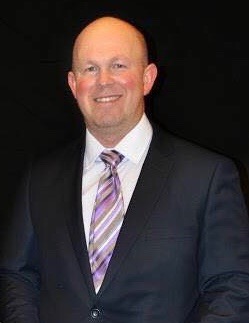 (Term Expires 2024)
605.767.5012